Terms and Conditions
Legal
Copyright
Custompedometer.com is the sole owner of all text, graphics, button icons, logos and images used on this website and it is protected with U.S. and International Copyright Laws. The compilation of information on this content is exclusively owned by Custompedometer.com. The content displayed on the website should be only used for reference and software application embedded within product pages for buying. Any other reproduction, distribution, modification, republication, performance, display of the content represented on this website are strictly prohibited.
Trademarks
Logos, promotional graphics and product names are trademarks of Custompedometer.com. Custompedometer.com's trademarks should not be engaged in connection with any service or product that is not offered by us. We strongly prohibit anyone outside our organization for engaging in business promotions using any of our trademark symbols in a confusing or discrediting manner.
Disclaimer
The website is maintained by Custompedometer.com on an "AS IS" basis. We don't make warranties about its reliability, completeness and accuracy. Any action taken by an individual after reading the contents on this website will be his own risk. Custompedometer.com will not be liable for any damages of any kind arising from the usage of this website including but not limited to indirect, direct, punitive, incidental and consequential damages.
Applicable Law
The website is developed and controlled by Custompedometers.com at Durham, in the State of North Carolina. All disclaimers, terms and conditions outlined in this document will be governed under state established laws. We reserve the right to make any changes to these terms and conditions, disclaimers at any time.
Shipping Policy
We have tried our best to include the actual estimated shipping quote against each product. If shipping charges are bound to exceed due to some reasons beyond our control then our representative will contact you before delivering the order.
At Custompedometer.com, our policy is to ship merchandise within the specified time limit. Please be aware that we cannot take responsibility for delays caused due to government restrictions (including cancellation or denial or any export license), insurrections, wars or delays caused by weather conditions.
Cancellation Policy
Consent
By using Custompedometer.com, you hereby consent to follow the terms and conditions outlined on this document.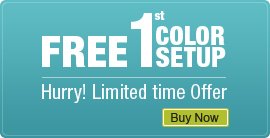 Shop By Color
Our Clients